Stickers are more than just colorful bits and pieces of paper. They can be viewed as portals into a world of creativity and fun. And there are various ways through which you can use stickers to get creative and create interesting stuff with them.
Thus, whether you are a kid or even a kid at heart, dot stickers have the power to bring out the artist in you and add a splash of joy and color to your life.
In this blog, we'll explore some creative and playful activities to do with stickers. So, let's get going.
Fun and creative ways to use stickers
Stickers are more than just adhesives. They can be useful to you in many fun and creative ways. Let's have a look at some of the best ways stickers can bring out the inner designer or artist in you.
1. Tell a story with stickers
If you enjoy writing stories, using small dot stickers as prompts may be just what's needed to spark creativity. Just start with an empty sheet of paper, select some stickers, and let your imagination run wild as you create characters, settings, and adventures! Invite some of your friends over for this creative activity, as everyone contributes stickers to make up your story together!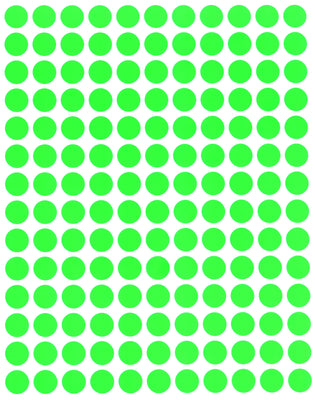 2. Sticker collages
Unleash your inner artist as you create amazing sticker collages. Grab a large sheet of paper or canvas and arrange stickers into beautiful patterns or images - nature, animals, or your favorite movie characters, are great subjects. It's an easy yet satisfying way to express yourself creatively!
3. Sticker décor
Give your personal belongings a sticker makeover! Customize your laptop, phone case, water bottle, or even your bicycle with stickers. It's a fantastic way to add a touch of your personality to everyday items and express your individuality.
4. Stickers and scrapbooks
You can create lasting memories by filling sticker-filled scrapbooks with memories from trips, birthday parties, and other significant moments in your life. Stickers provide an ideal way to relive those precious memories again and again!
5. Stickers and greeting cards
Create your own greeting cards with a sticker twist. Design unique cards for birthdays, holidays, or just to show someone you care. Personalize them with stickers that convey your message perfectly.
6. Sticker wall art
You can turn your room into a sticker wonderland by creating a sticker wall mural. Cover a portion of your wall with stickers to make a vibrant and visually stimulating art piece.
Final thoughts
There is no right or wrong way to use stickers. It's all about letting your creativity run wild and having fun. So, grab your stickers and start exploring these fun things to do with stickers.