60 DAYS RETURNS


No questions asked
Customer Support


Monday-Friday 9-5
Royal Green Colored Coding Dot Stickers Round Circle Label 1/2 inch 13mm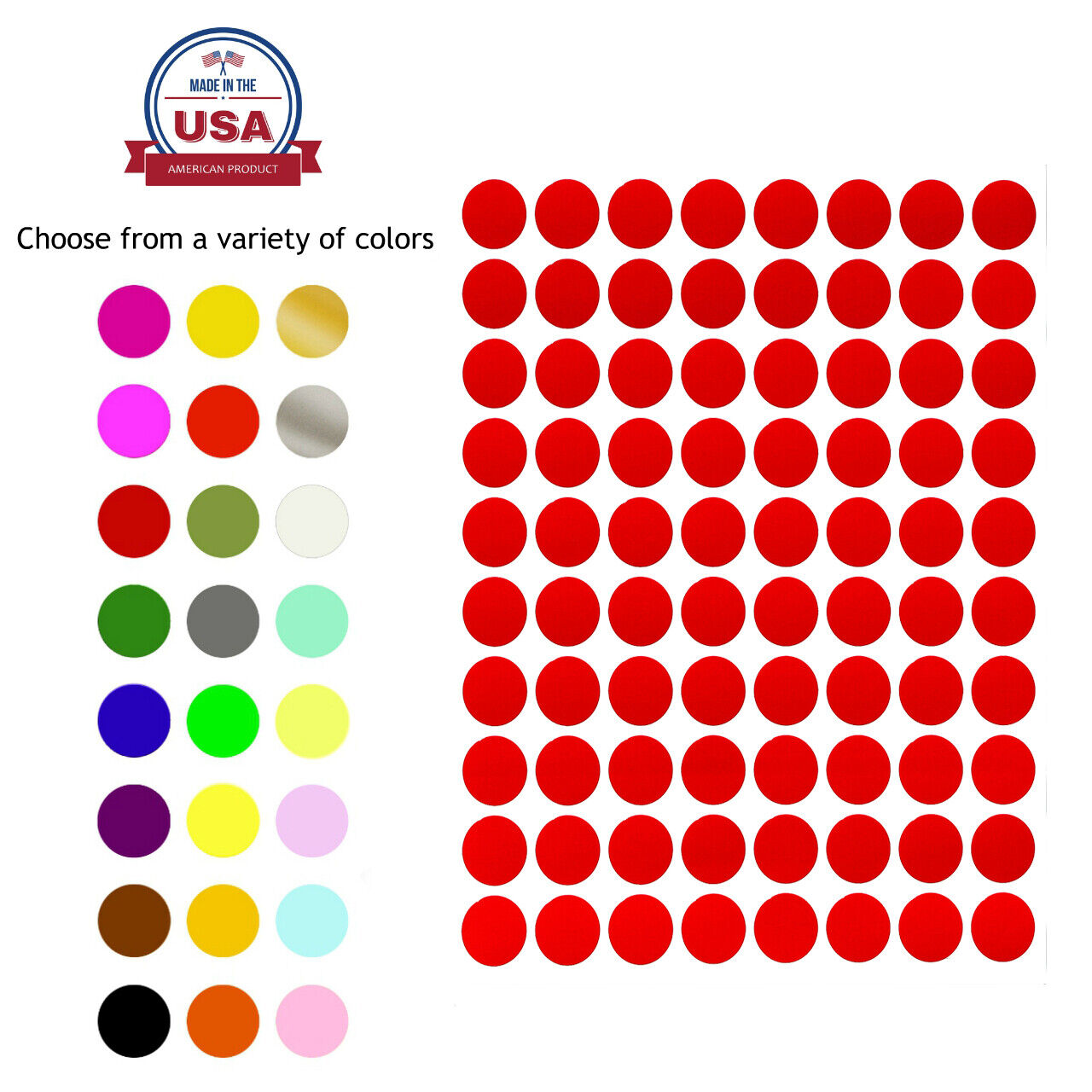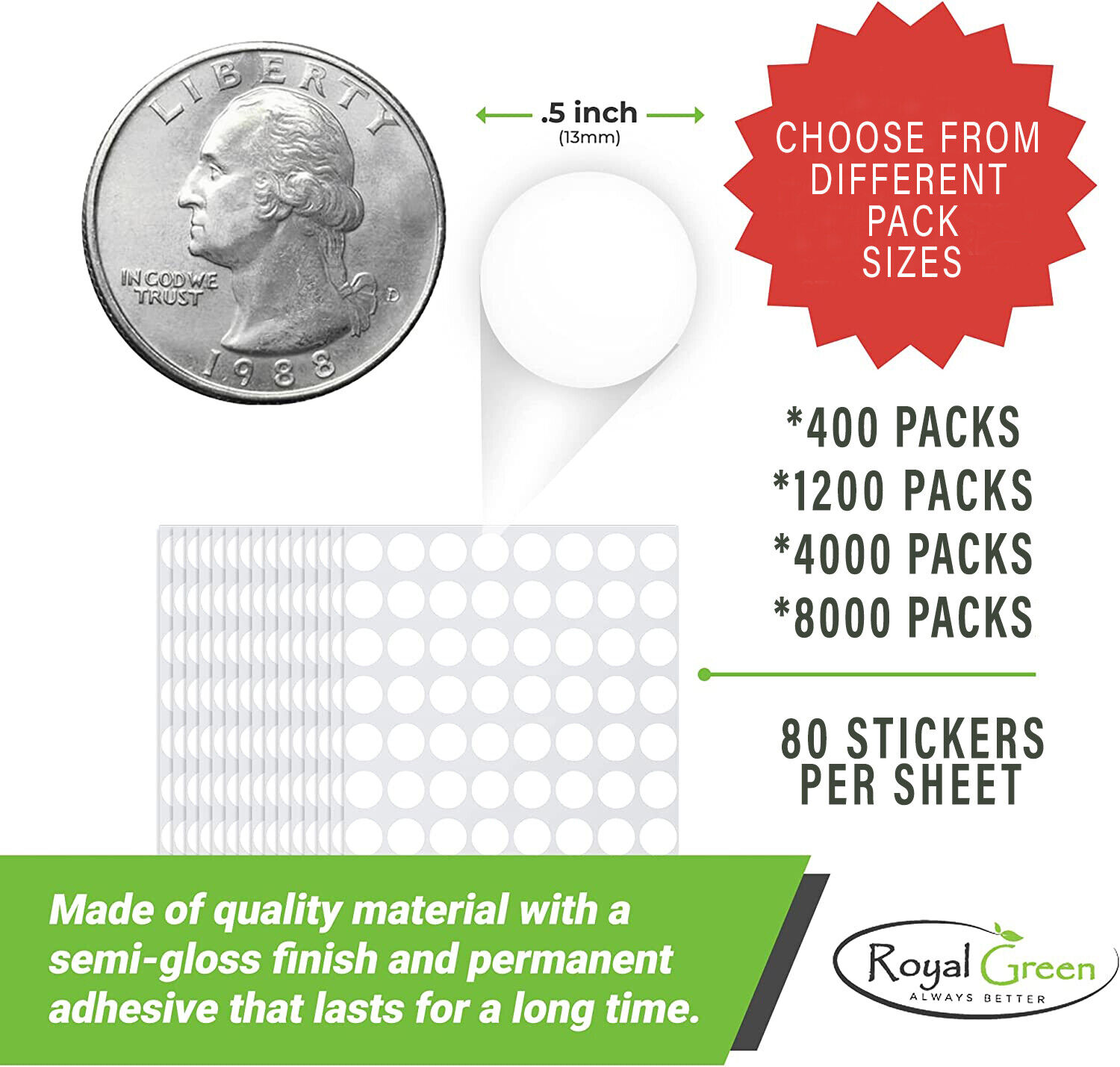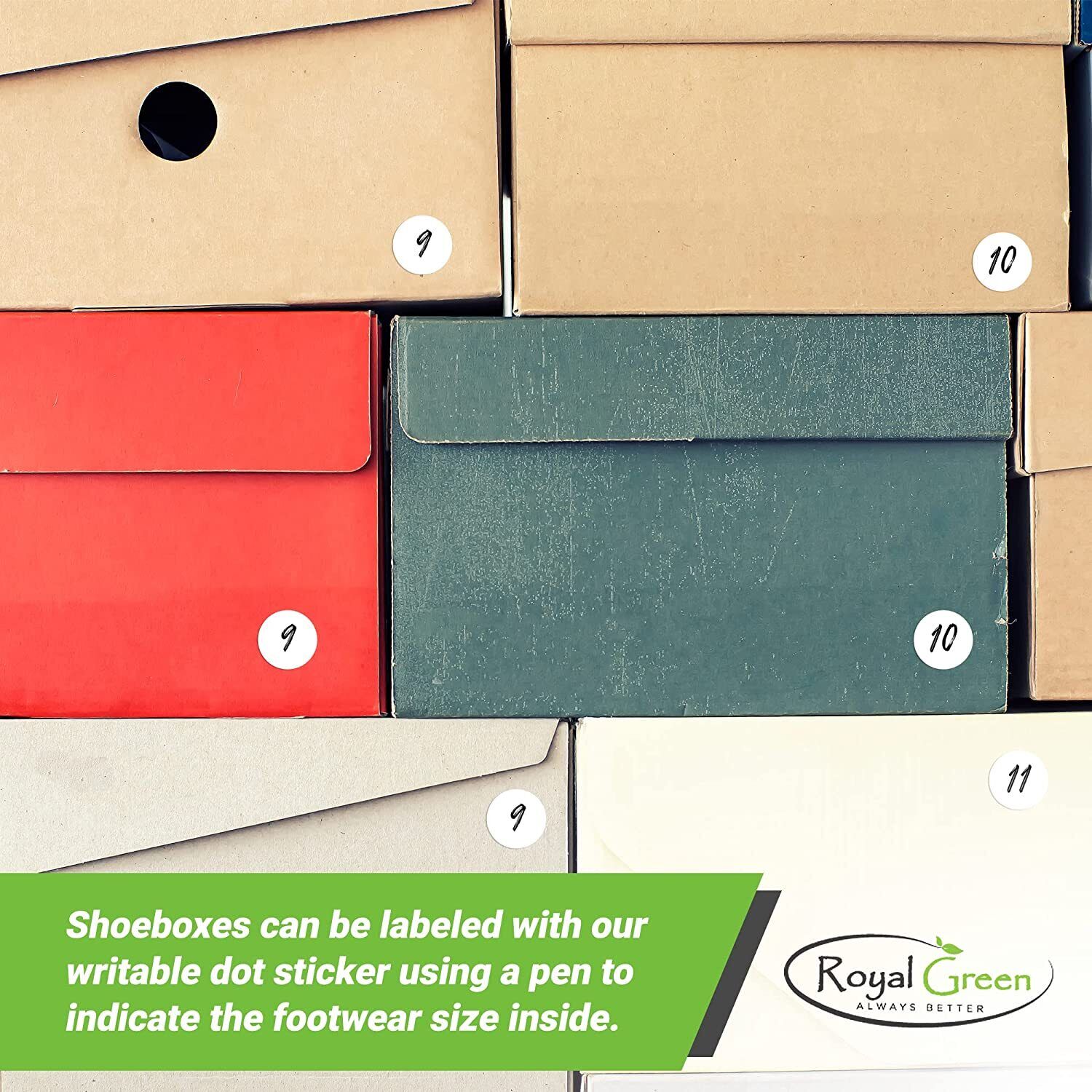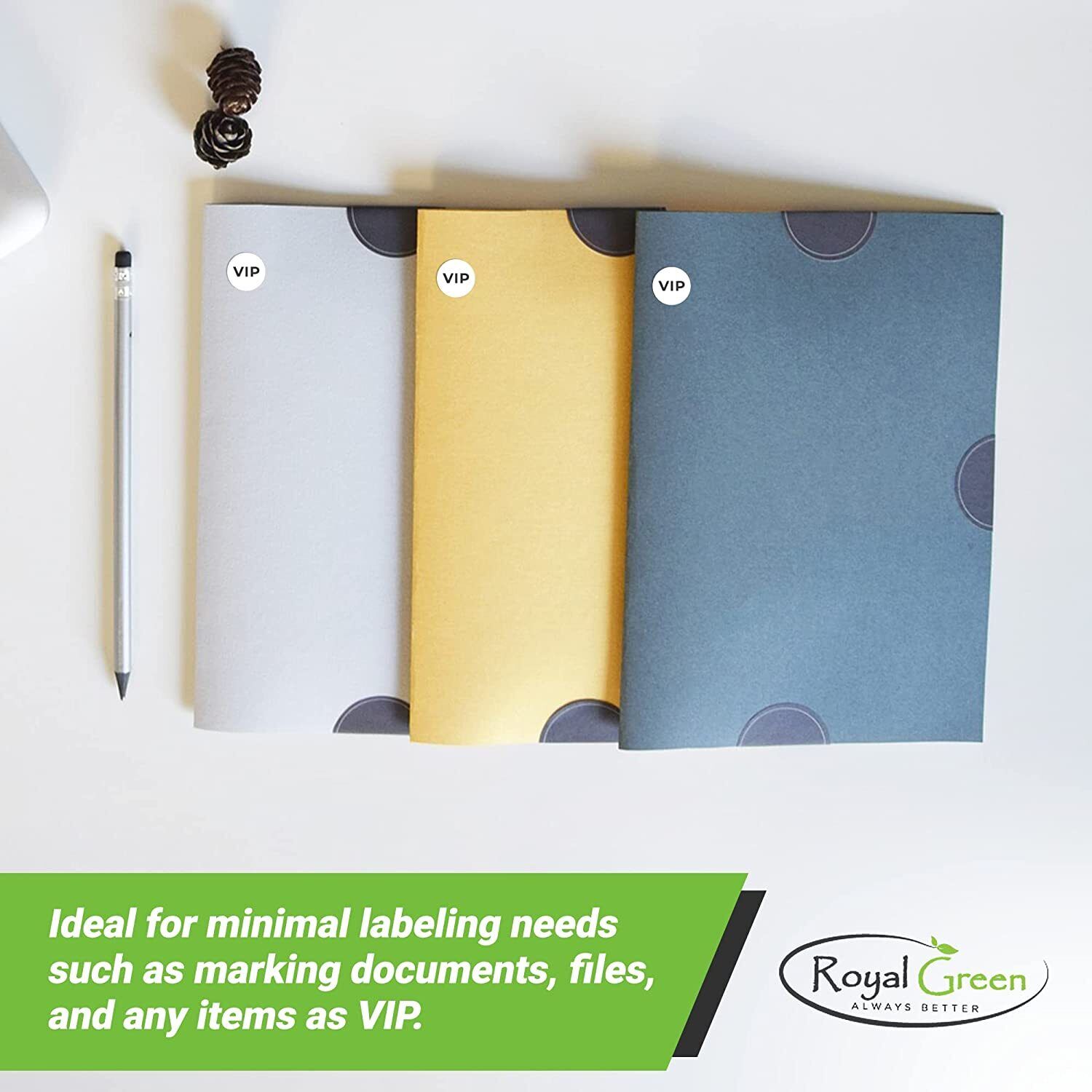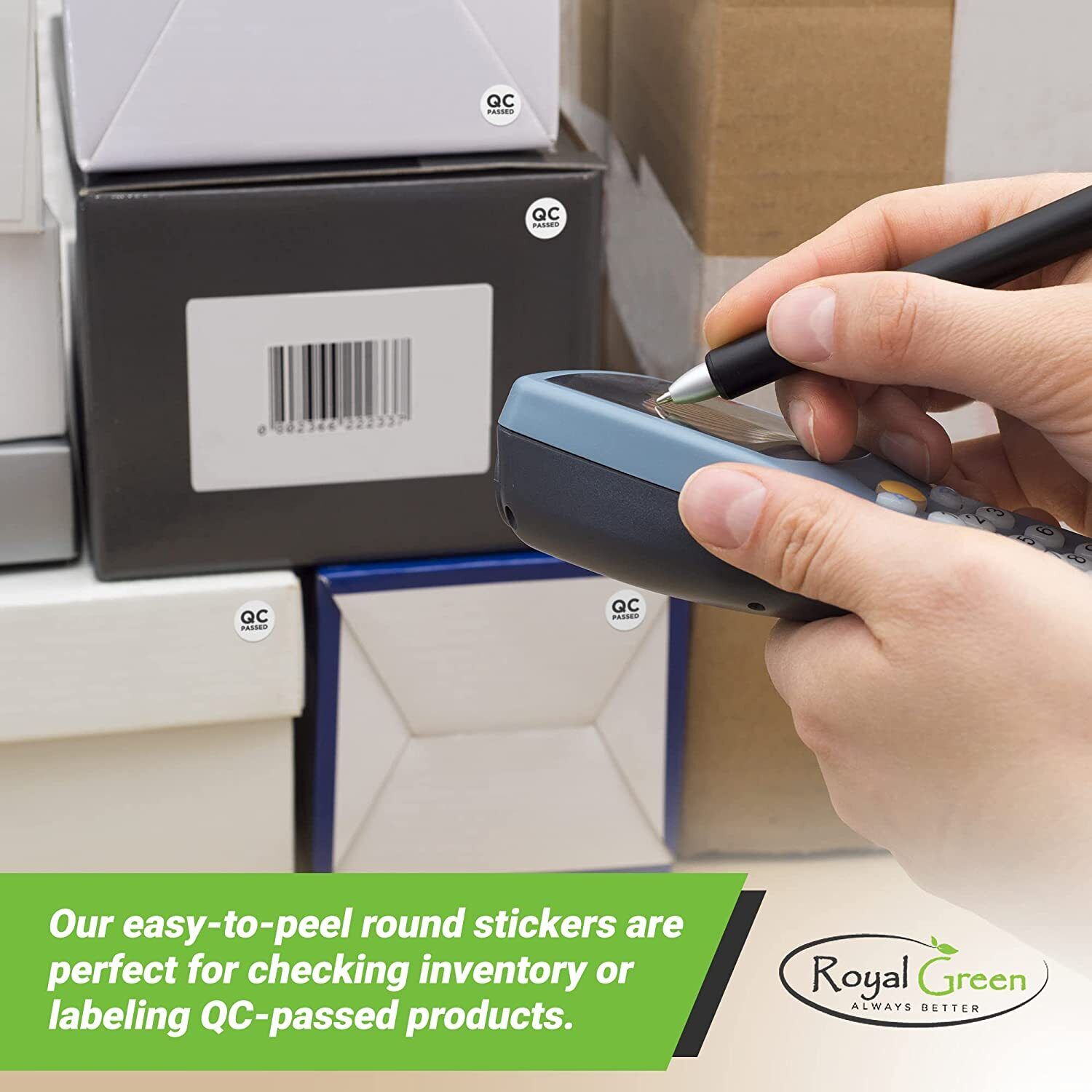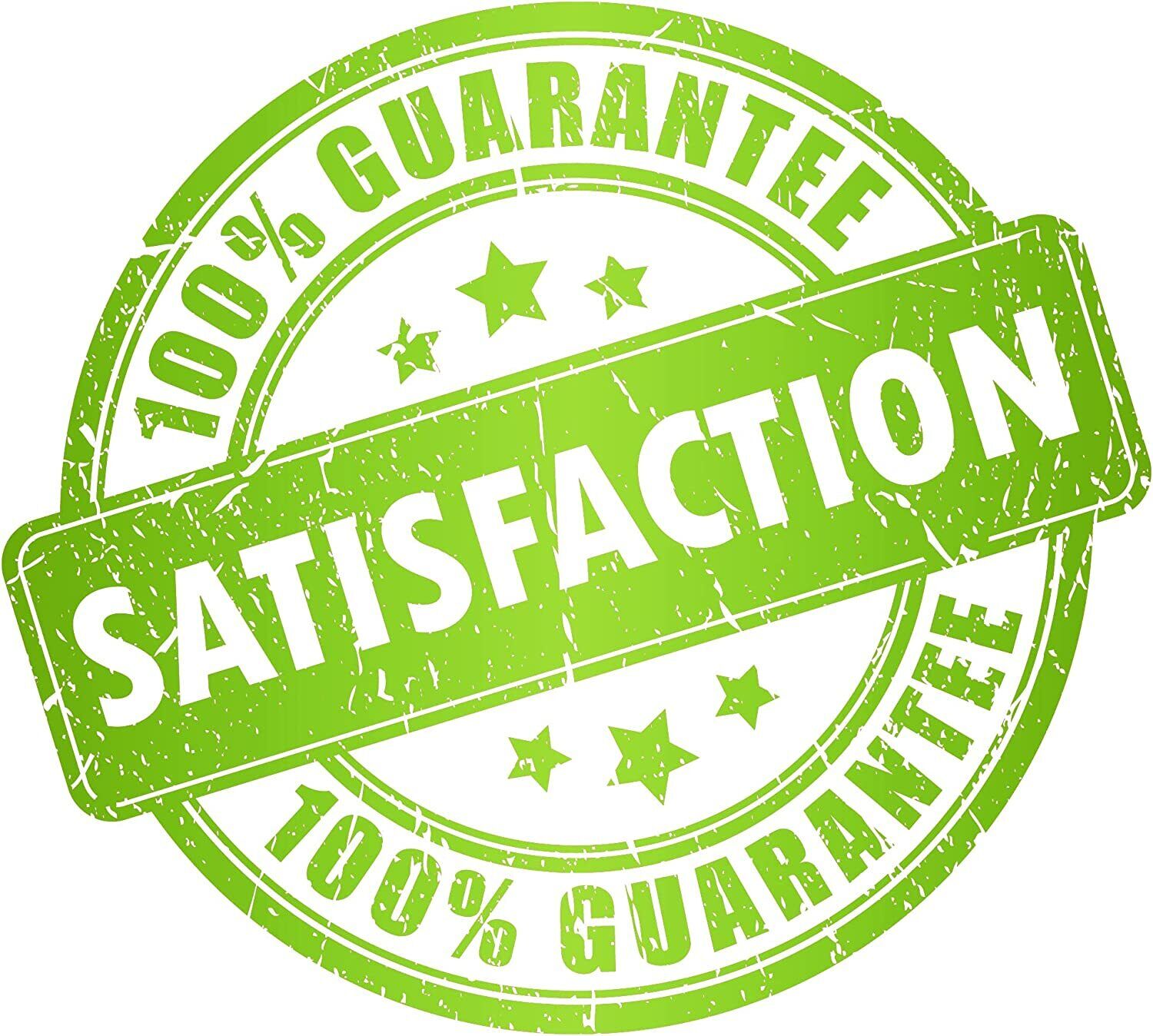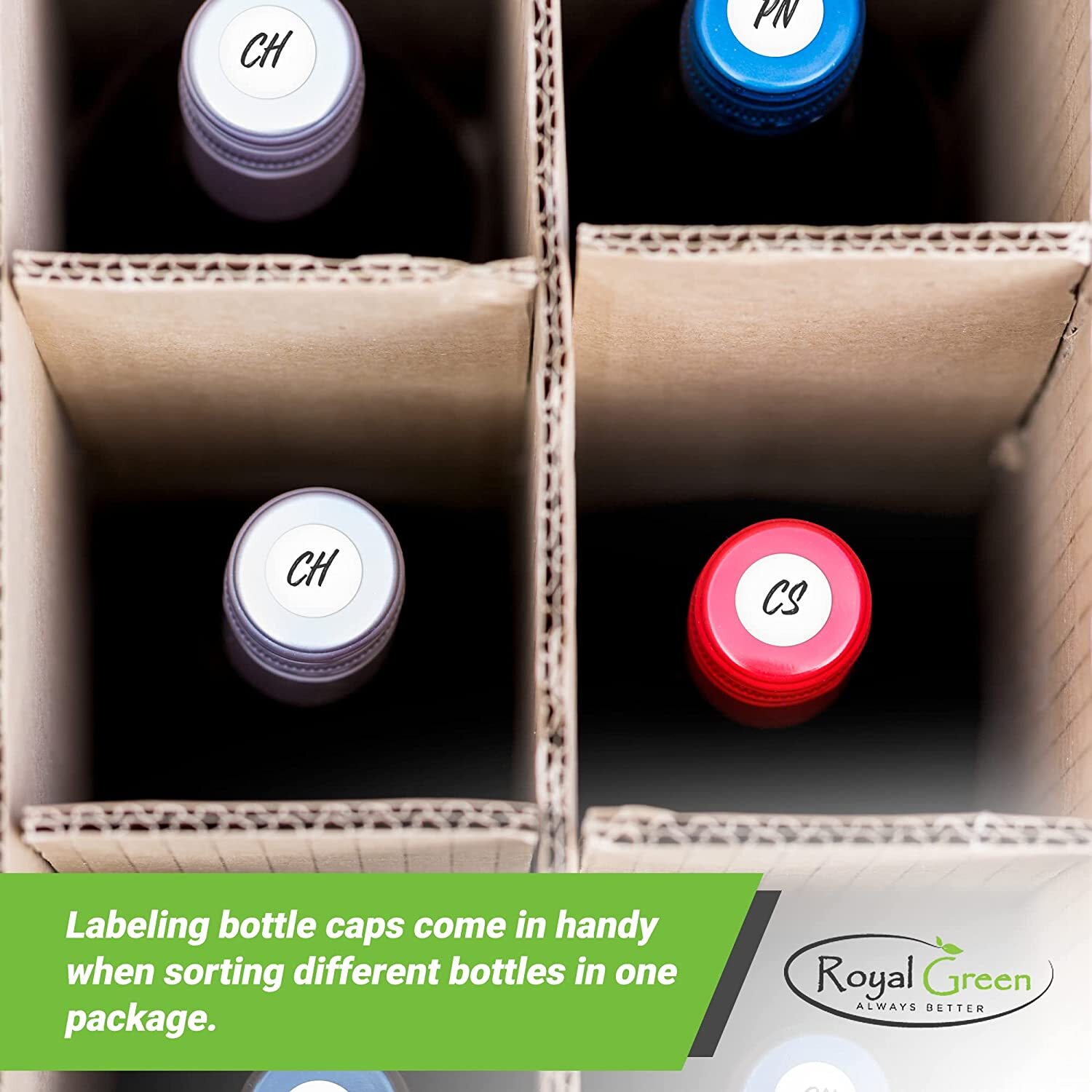 Product Description
Each round dot sticker is about 1/2 inch (0.5 inch) 13 mm in diameter. The perfect size for essential oil caps. Semi-gloss finish. Permanent adhesive. round labels.
Color Coding Labels. Use in your office, class, storage, etc. Great for essential oils bottle caps. teachers, students, kids and more. The 1/2" round labels stick firmly to documents, files, inventory, drawers, items on sale; use as a price tag.
400 Pack: In this package you will receive 400 colored labels. 80 dot stickers per sheet. 5 sheets


1200 Pack: In this package you will receive 1200 colored labels. 80 dot stickers per sheet. 15 sheets


1200 Pack: 15 Color Combo: In this package you will receive 1200 colored labels. 80 dot stickers per sheet. 15 sheets. 1 sheet of each of the following colors: white, black, yellow, green, red, pink, orange, brown, purple, blue, neon red, neon pink, neon yellow, neon orange and neon green.
Available colors: White, Black, Yellow, Red, Pink, Orange, Brown, Blue, Green, Purple, Silver, Gold, Neon Pink, Neon Green, Neon Orange, Neon Red, Neon Yellow, Light Blue, Gray, Olive, Pastel Green, Pastel Yellow, Pastel Pink, Pastel Purple.
MADE IN THE USA
BUY WITH CONFIDENCE thanks to our 100% money-back guarantee AND make a difference with your purchase. This product is packaged by Ability First or the Lincoln Training Center. Both of these local non-profit organizations provide work for veterans, as well as individuals with disabilities. Purchase from Royal Green, and support the local community, it's a win-win for everyone
OUR STORY - A NEW BEGINNING
Royal Green is a wonderful new venture for us that started because of our essential oil store, AROMATA. We were looking for stickers and labels for our essential oil bottles - something high quality, practical, nice-looking, and economical. When we couldn't find exactly what we were looking for, we created our own labels. This worked out ideally, and Royal Green started to become a successful label company. Shortly after, we discovered some great packing companies just around the corner. These companies included Ability First and Lincoln Training Center. These nonprofit organizations provided jobs for people with disabilities as well as veterans, and offered them a way to be productive in the community. They do a fantastic job and our label business is now growing thanks to their help. When you purchase from Royal Green, you make a difference in the world. It feels great to give back and be a part of the community, helping others as they help us. It's a win-win!
OUR VISION
At Royal Green, we take pride in bringing our customers high-quality, nice-looking products, and great service! We want our clients to be happy and efficient in their day-to-day lives, be it at home or work. We'd like to make a difference by making life easier for them...and beautiful! And with the help of members from our local community, like Lincoln Training Center and Ability First, we can provide quick product turnaround and provide a product that makes life more colorful!
We accept PayPal and all major credit cards
Royal Green's warehouse is located in Southern California.
Orders placed by 12:00 PM PST will ship the same day, (upon payment clearance).
Orders received after 12:00 PM PST will be shipped the next day business day.
Orders may be expedited, via USPS or UPS.
Express UPS shipments are available for next-day, second-day, or third-day delivery. Cut off time as above, 12:00 PM PST.
We ship locally and internationally, and all items are shipped with a UPS or USPS tracking number.
International shipments are also available, check out via eBay and find additional information and the shipping options available.
BUY WITH CONFIDENCE thanks to our 100% money-back guarantee. We stand behind our products, if you are not satisfied with the product within 30 days (starting from the day you received your order), you may return the product for a full refund. No questions asked.
Message us via ebay messaging service
We are happy to assist you! Please message us for further assistance.


OUR CUSTOMERS
60 DAYS RETURNS


No questions asked
Customer Support


Monday-Friday 9-5