Royal Green Colored Coding Dot Stickers Round Circle Label 1/2 inch 13mm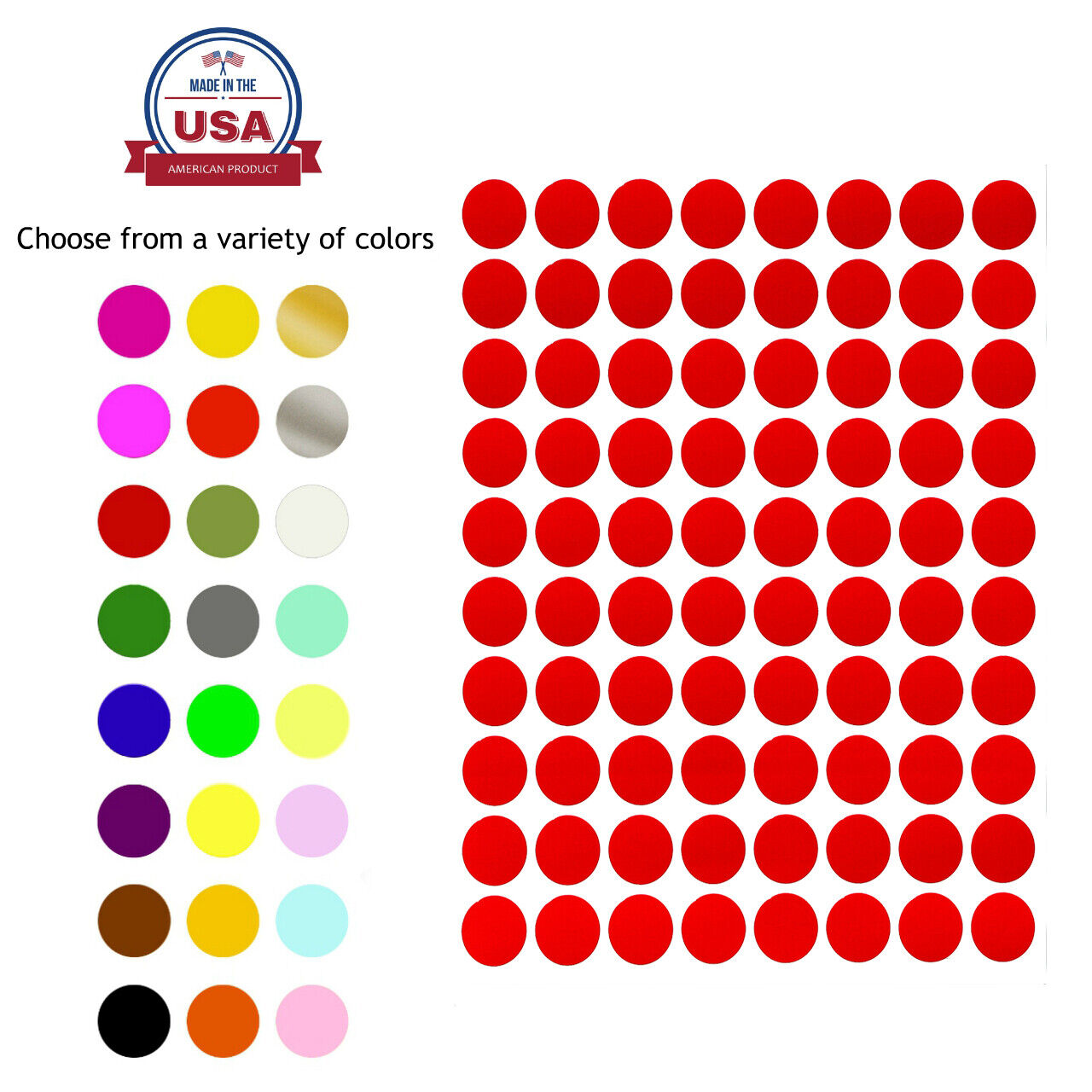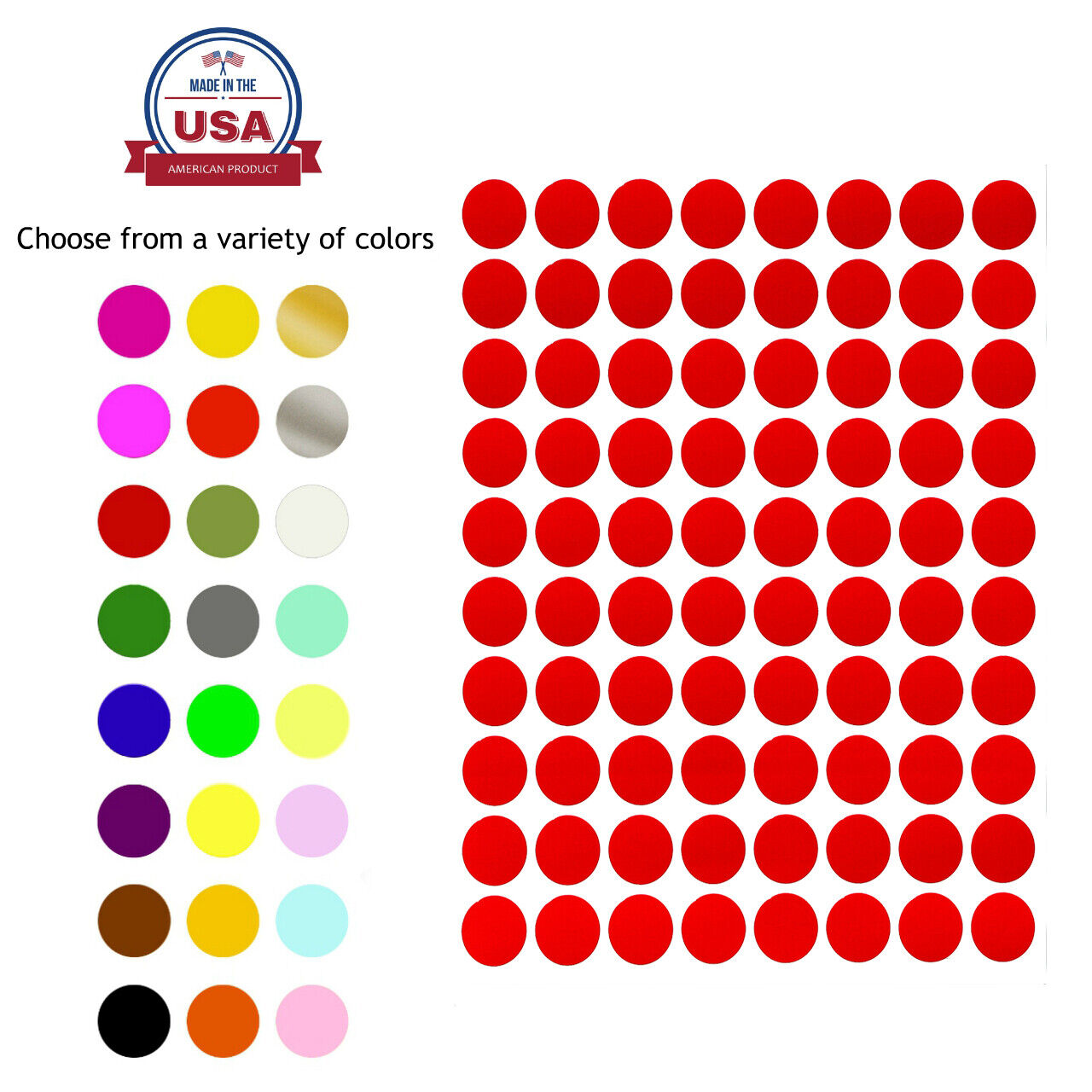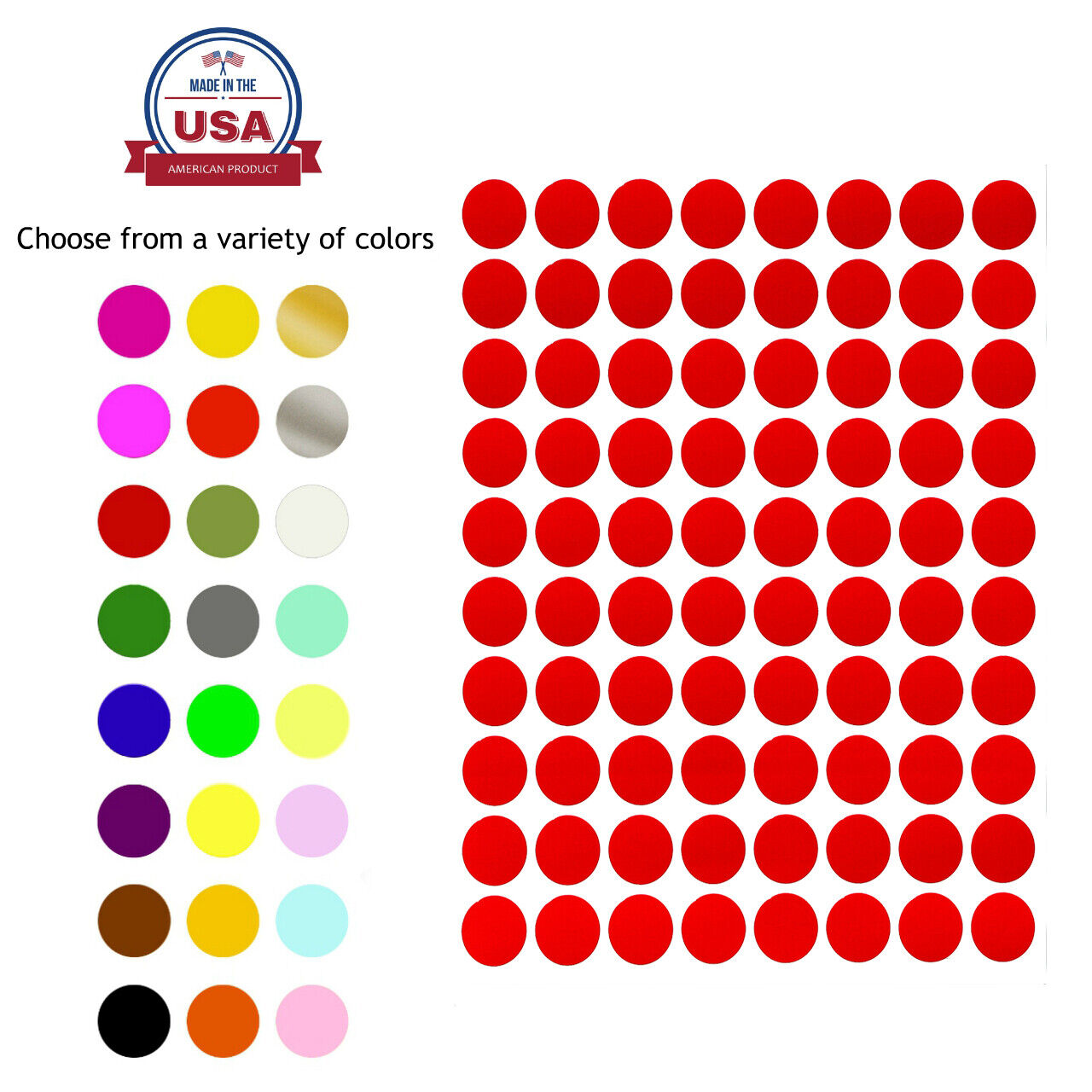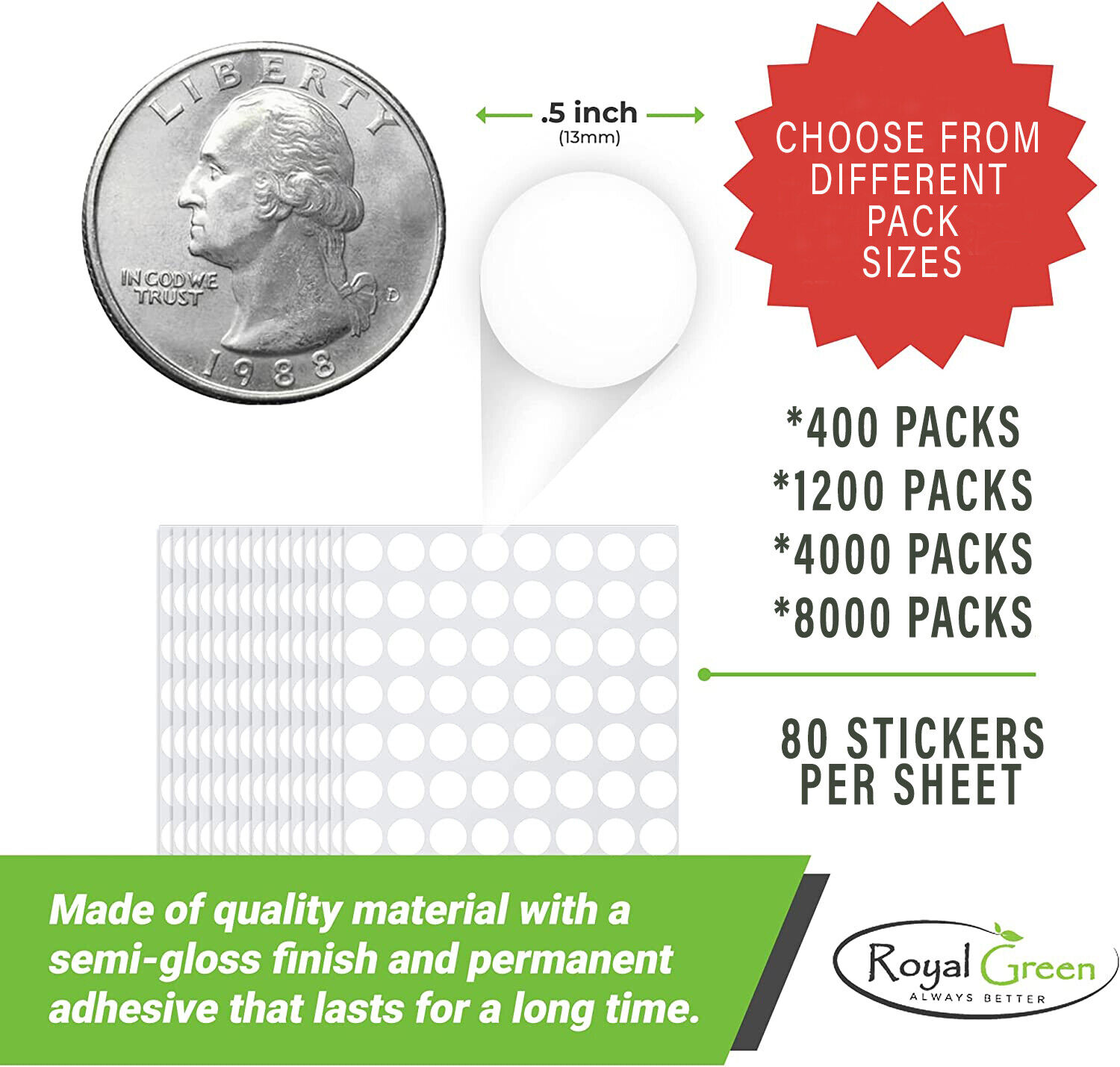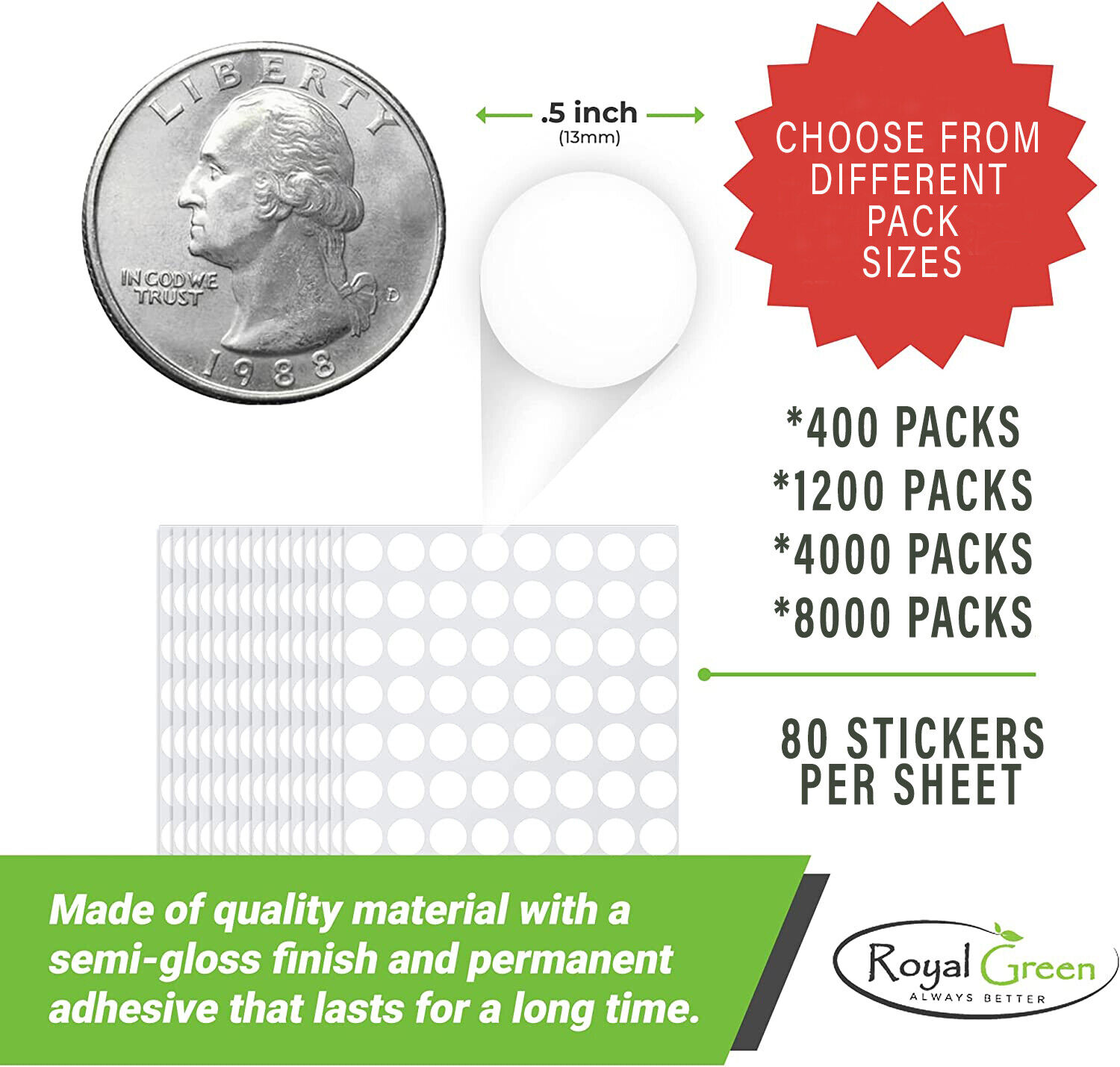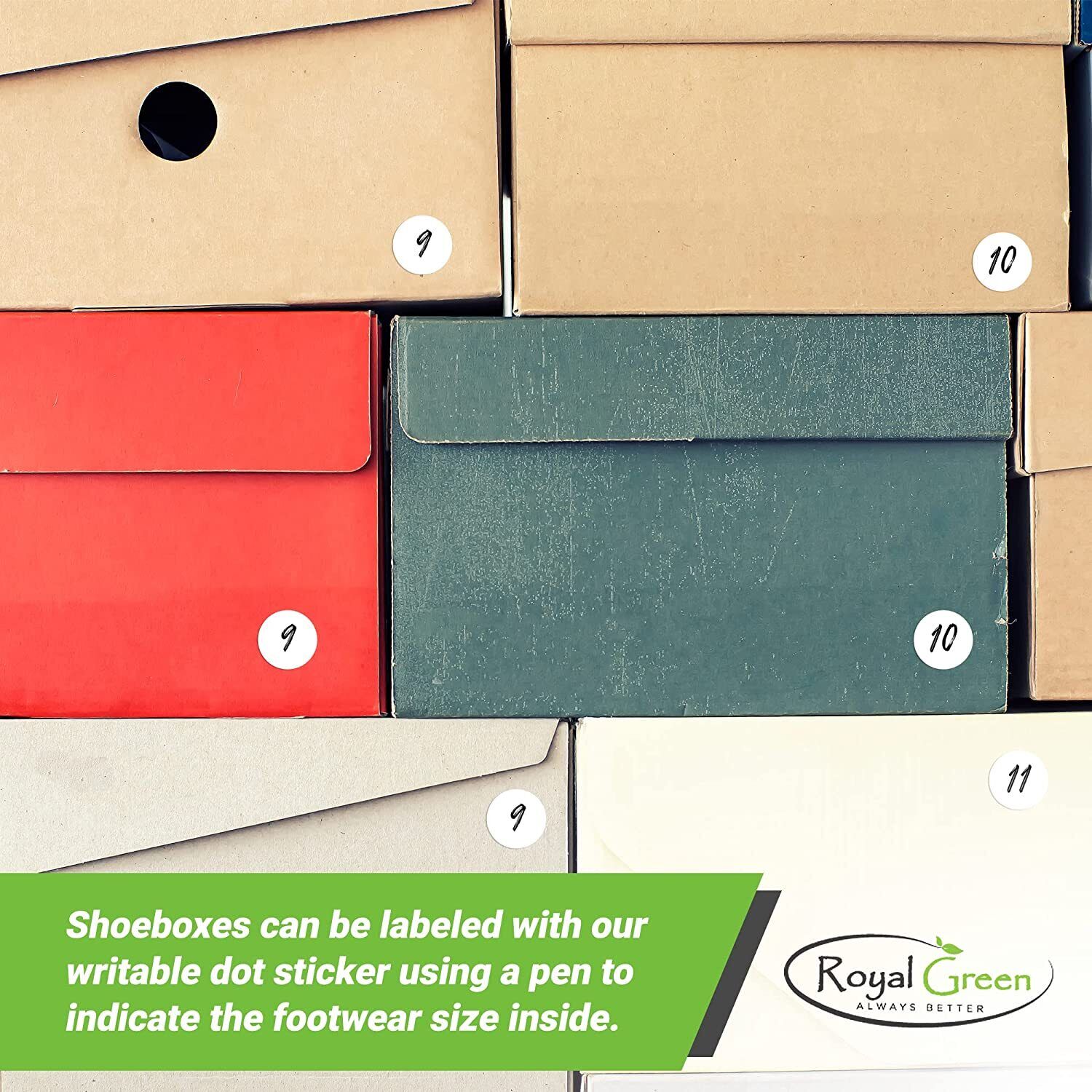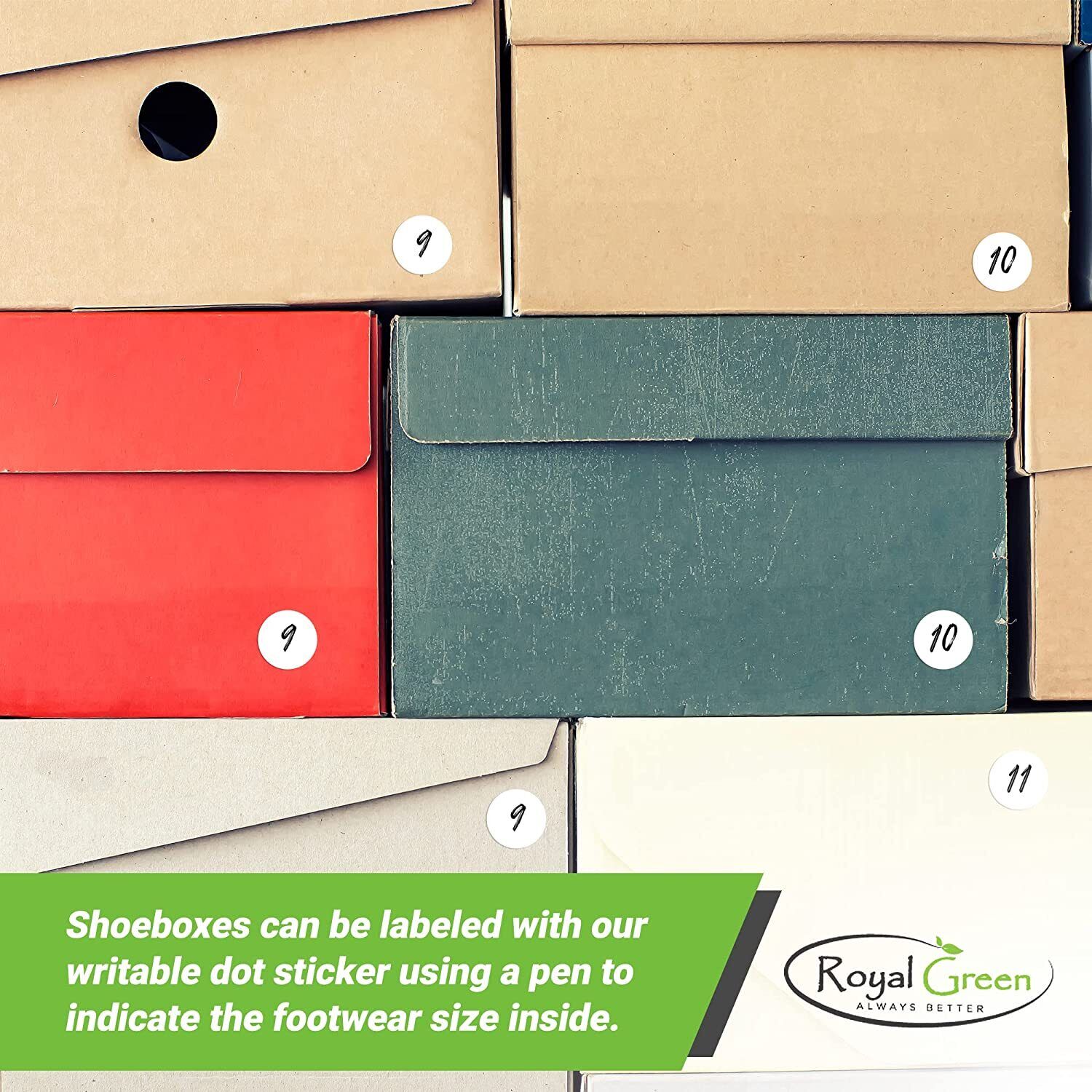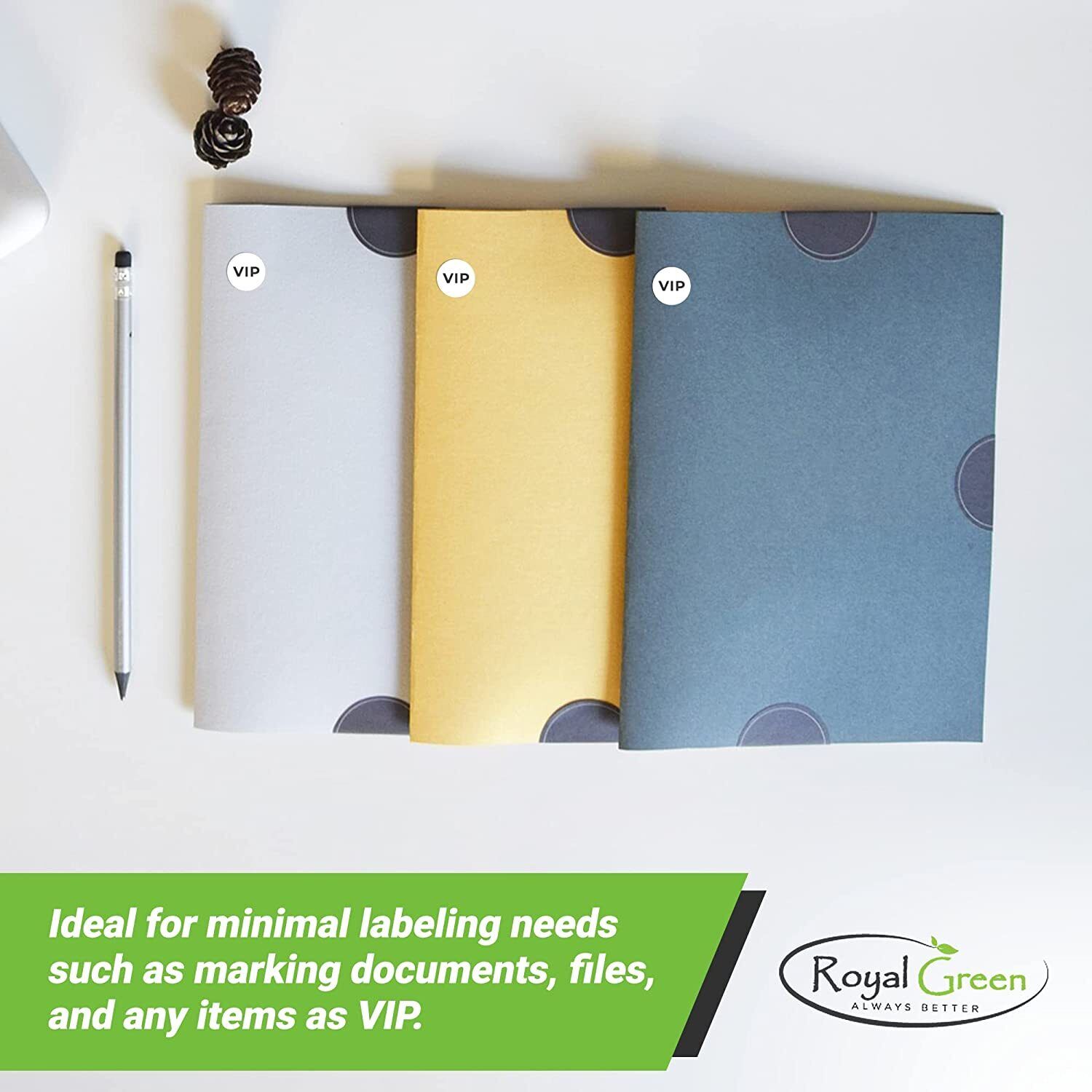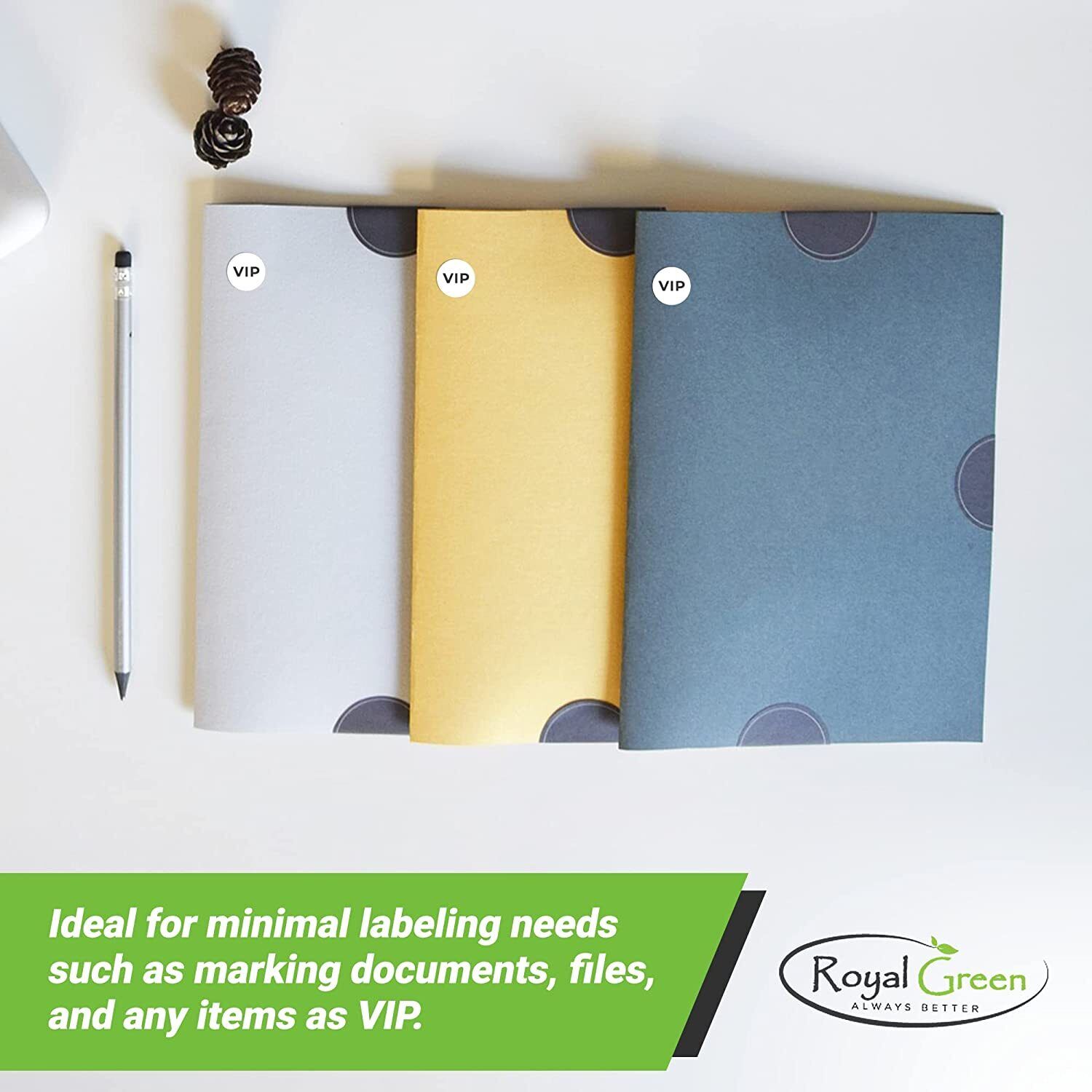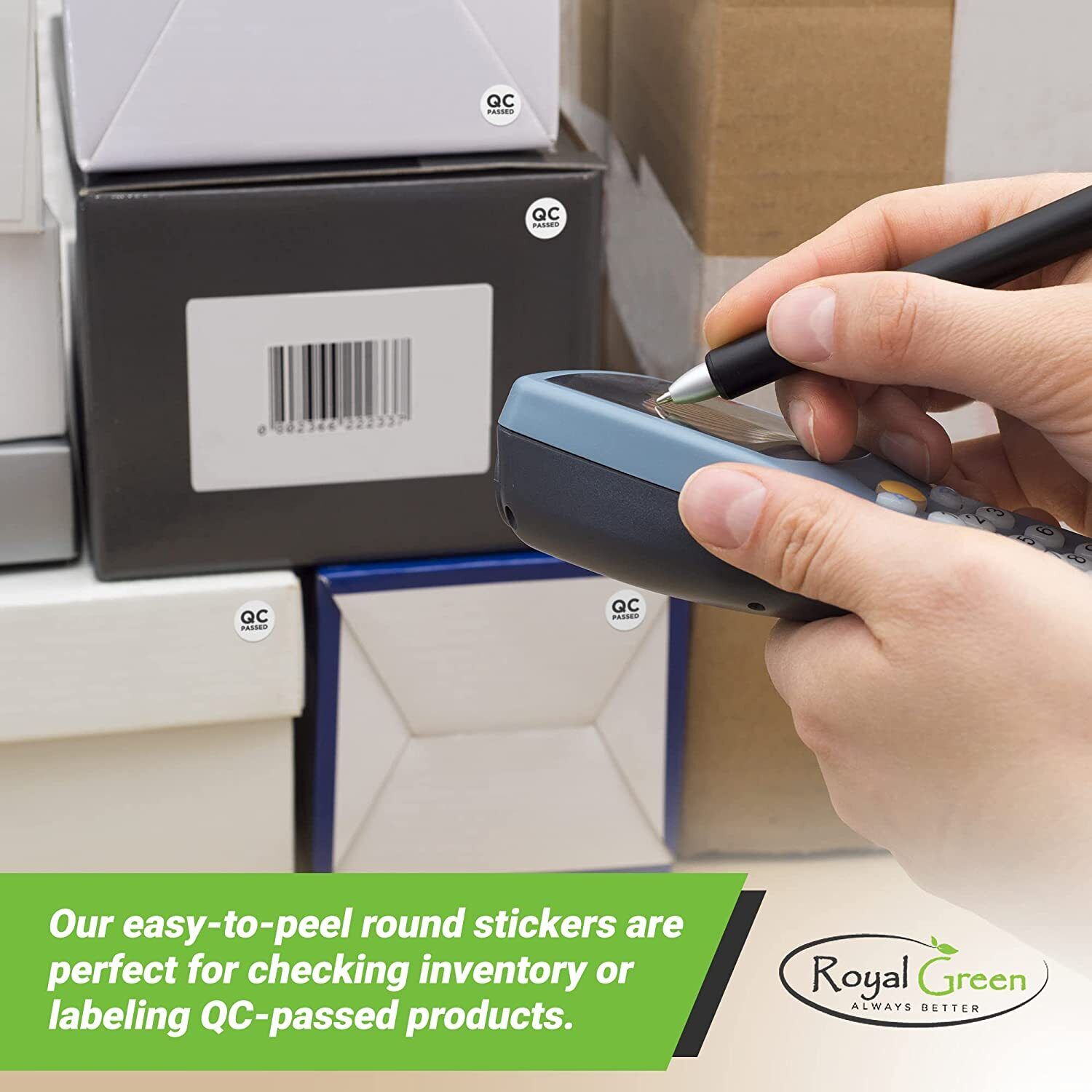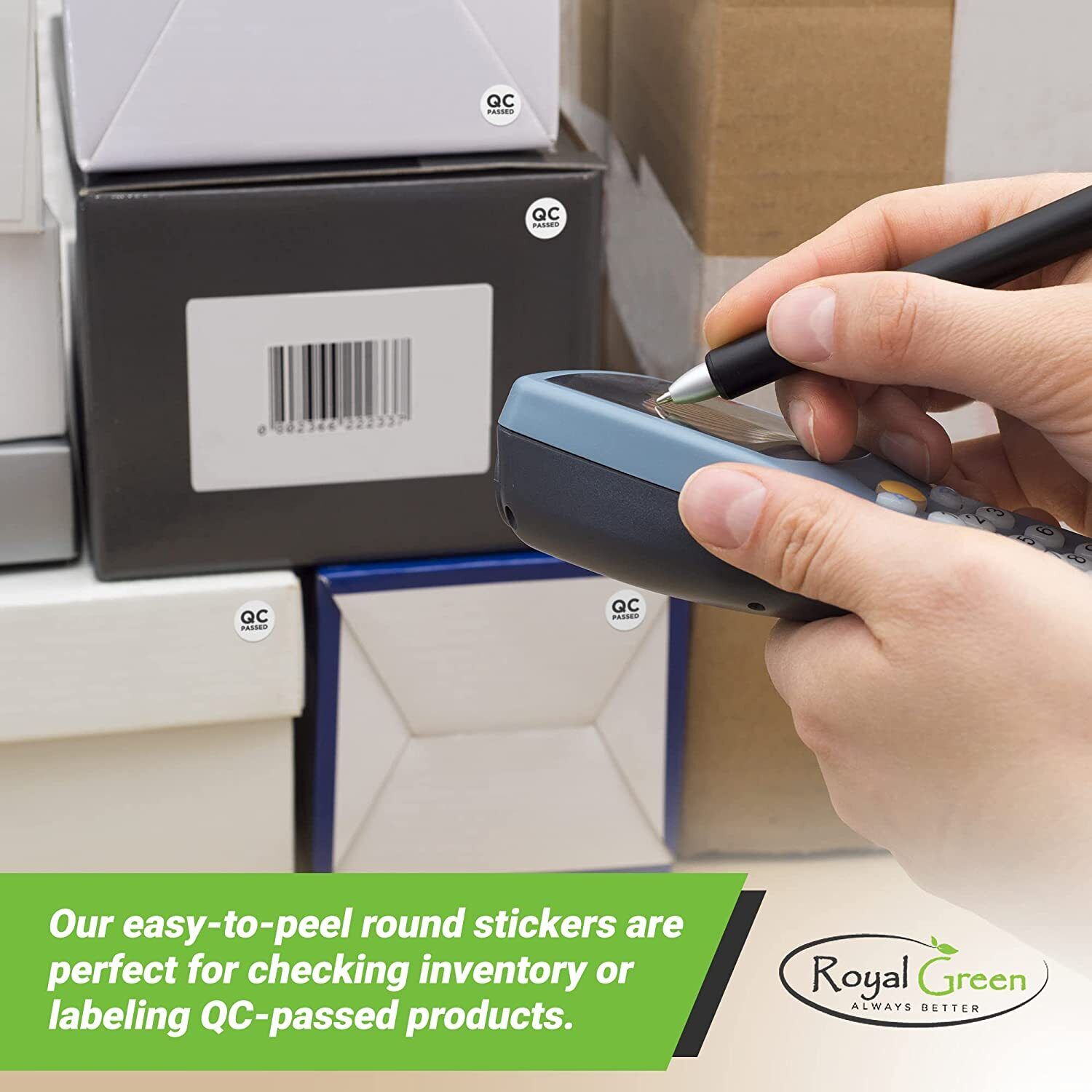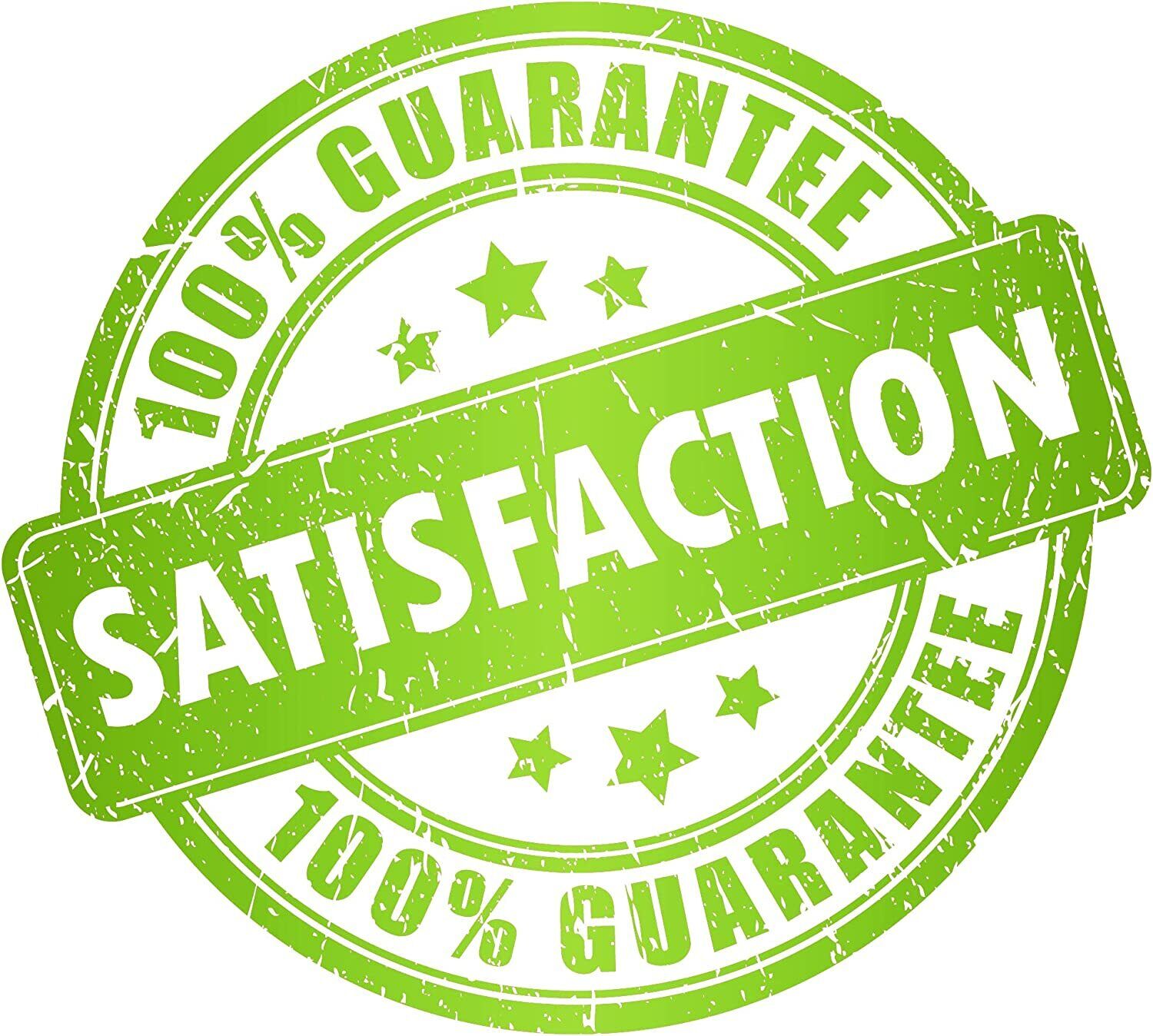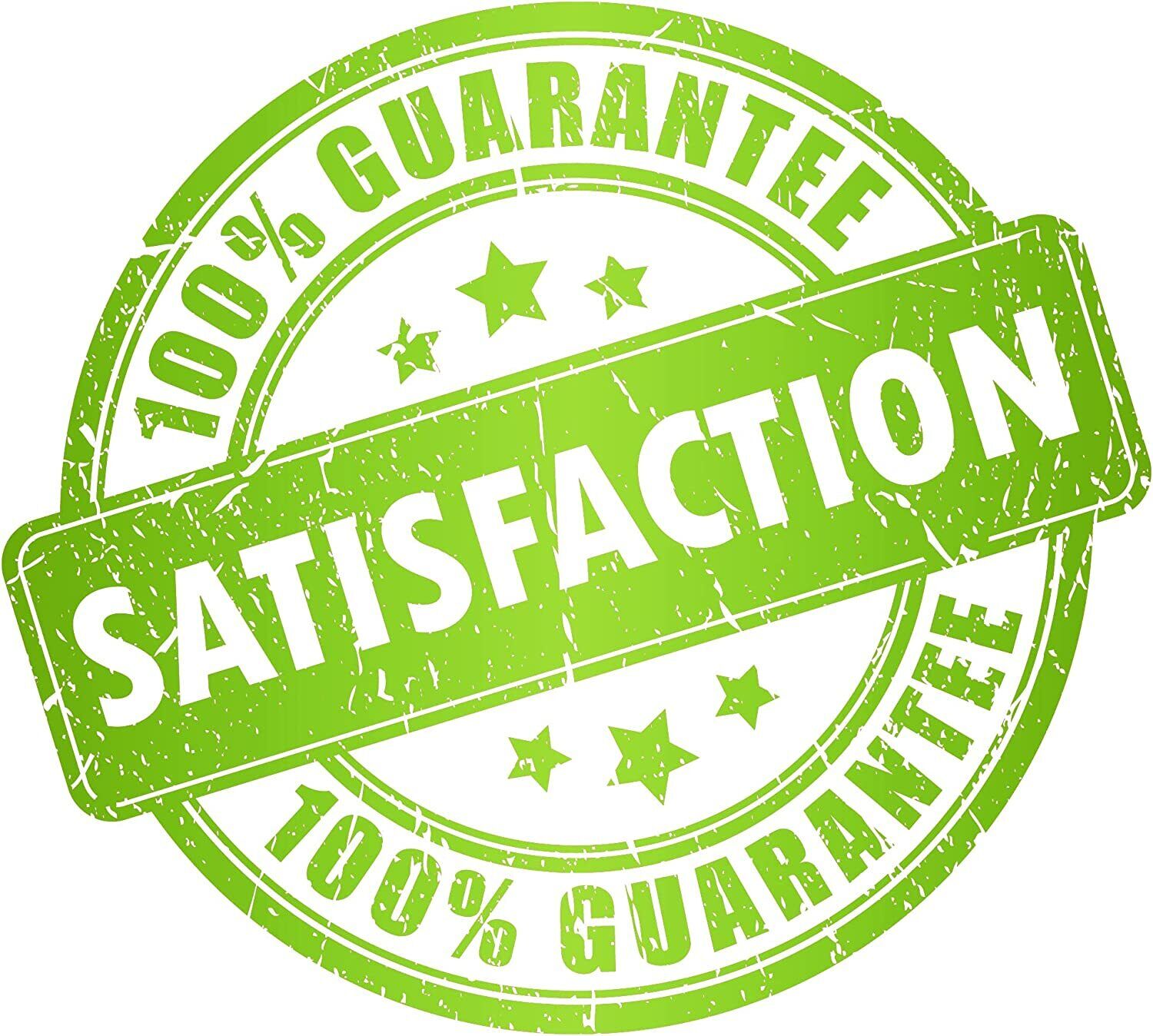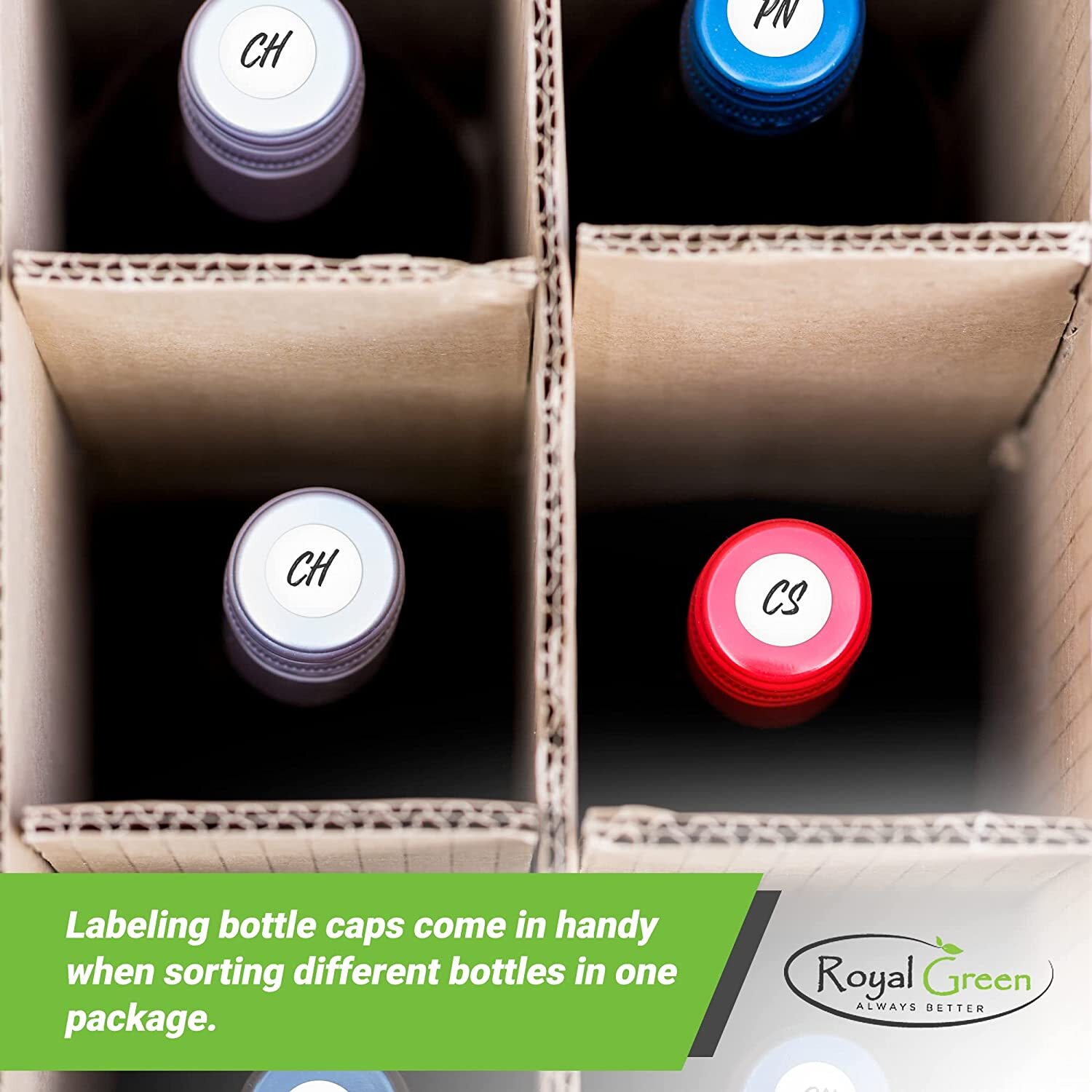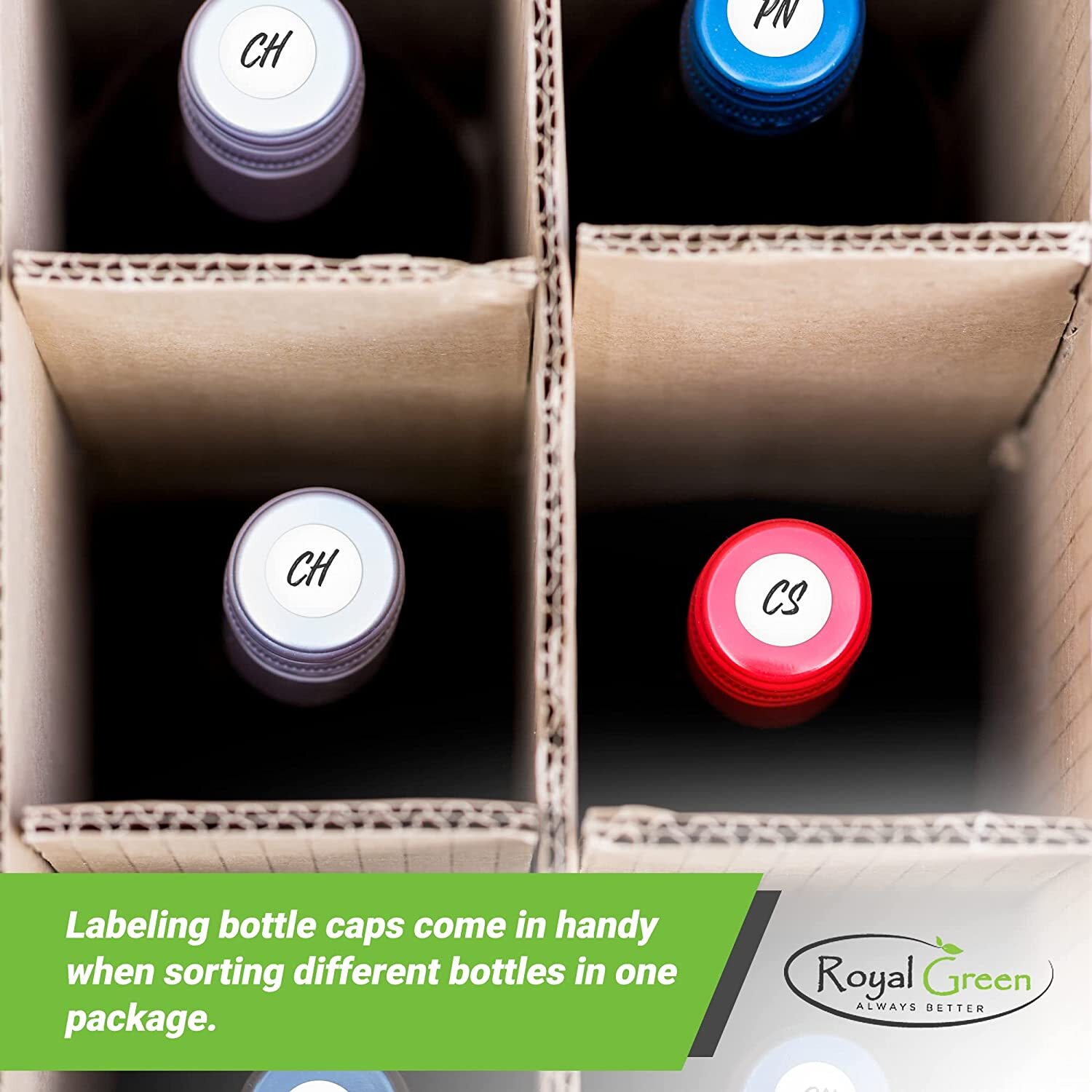 Product Description
Each round dot sticker is about 1/2 inch (0.5 inch) 13 mm in diameter. The perfect size for essential oil caps. Semi-gloss finish. Permanent adhesive. round labels.
Color Coding Labels. Use in your office, class, storage, etc. Great for essential oils bottle caps. teachers, students, kids and more. The 1/2" round labels stick firmly to documents, files, inventory, drawers, items on sale; use as a price tag.
400 Pack: In this package you will receive 400 colored labels. 80 dot stickers per sheet. 5 sheets


1200 Pack: In this package you will receive 1200 colored labels. 80 dot stickers per sheet. 15 sheets


1200 Pack: 15 Color Combo: In this package you will receive 1200 colored labels. 80 dot stickers per sheet. 15 sheets. 1 sheet of each of the following colors: white, black, yellow, green, red, pink, orange, brown, purple, blue, neon red, neon pink, neon yellow, neon orange and neon green.
Available colors: White, Black, Yellow, Red, Pink, Orange, Brown, Blue, Green, Purple, Silver, Gold, Neon Pink, Neon Green, Neon Orange, Neon Red, Neon Yellow, Light Blue, Gray, Olive, Pastel Green, Pastel Yellow, Pastel Pink, Pastel Purple.
MADE IN THE USA
BUY WITH CONFIDENCE thanks to our 100% money-back guarantee AND make a difference with your purchase. This product is packaged by Ability First or the Lincoln Training Center. Both of these local non-profit organizations provide work for veterans, as well as individuals with disabilities. Purchase from Royal Green, and support the local community, it's a win-win for everyone
We're here because essential oils changed our lives and we want to share that with you.

It   all started a few years ago. Our kids were always sick, every winter,   for at least six to eight weeks. I went back and forth to the doctor.   Fever, sinus congestion, cough - you name it, they had it. And I was   frustrated! Then, a friend suggested essential oils. She told me they   were all natural, safe and they worked. So I tried. And a whole new   world opened up. I found a natural way to help my kids -- and my husband   and myself too. No more doctor! And my kids love them. So do I. The   kids ask for a foot rub before bed or school with their favorite oils,   and I use my favorites throughout the day - not just for the healing,   medicinal qualities but as natural cleansers, cosmetics, moisturizers,   fragrance and much, much more. And my husband uses our special   softening, styling, beard-oil blend -- Geared Beard- which makes me   extra happy! So, you see, essential oils are now a way of life for the   whole family. And I'm bringing that to you -- the best, highest-quality,   all-natural products from around the world, right here in our Royal   Green store. Enjoy!

Sheila M.
Owner
PayPal and All major credit cards are accepted.
We ship within one business day after receiving a payment.
We stand behind our products. If you are not satisfied with the product, you may return the product for a full refund, 30 days after you received the order. No questions asked. Buyer pay for the return shipment
OUR CUSTOMERS
60 DAYS RETURNS
No questions asked
Customer Support
Monday-Friday 9-5